Under Minnesota law, Minnesota residents of voting age can donate to a qualified political organization, and once a year apply for a refund of the first $50 ($100 per married couple) through the state's Political Contribution Refund (PCR) program. Here's how it works.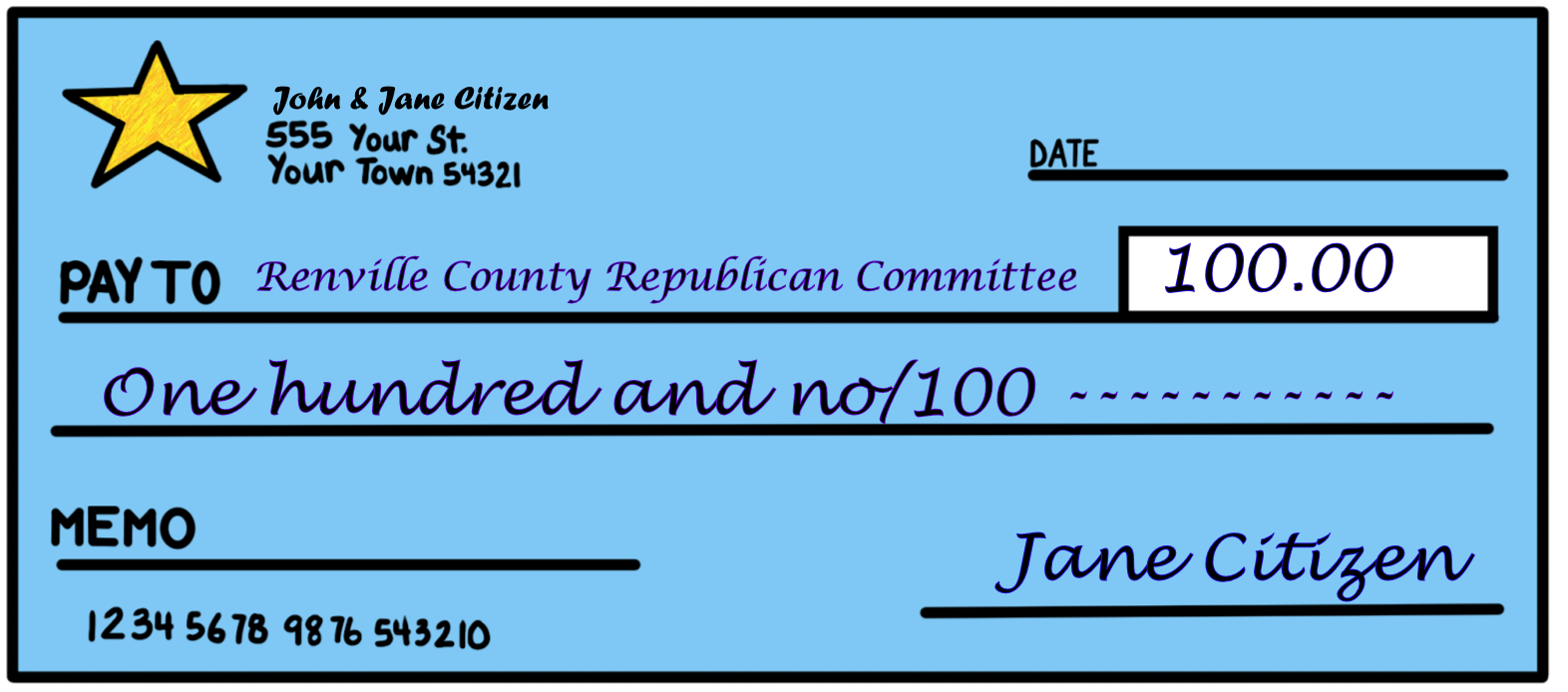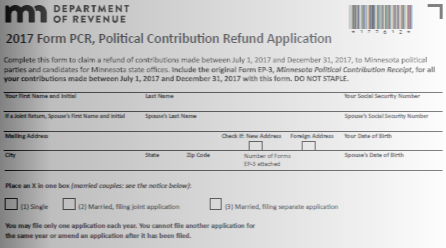 Make your contribution online
-- or --
Send to:

Renville County Republicans
74745 410th Street
Bird Island, MN 55310-2070

After receiving your contribution, our treasurer will promptly mail to you a PCR receipt (Form EP-3). Get your refund application form here.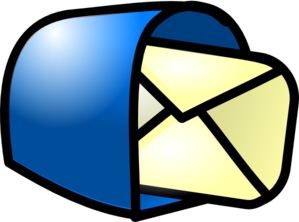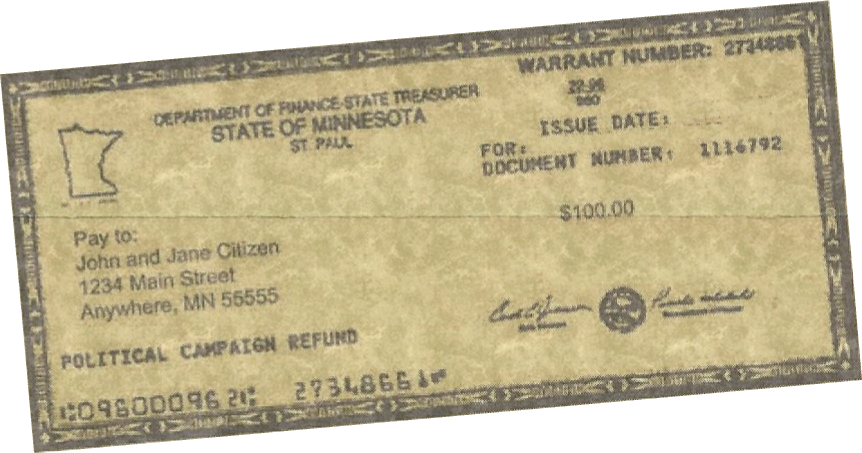 Complete the form (it takes about 2 minutes) and mail along with the receipt (form EP-3). For this year's refund mail anytime between now and mid-April next year. Instructions are on the application.
DO NOT MAIL WITH YOUR INCOME TAX FORMS.

Minnesota Department of Revenue will mail you a refund or make a direct deposit in approximately 4 to 6 weeks.
Supporting RCRC is a great way to support our candidates. All of the heavy lifting within our local party is done by a dedicated group of volunteers. They freely donate of their time, talent, and treasure so your donation can go further.
Donate online safely and securely.
Simply click on the above donate button. Payments can be made with all major credit cards or your PayPal account.
Please Mail Donation to:Renville County Republicans74745 410th StreetBird Island, MN 55310-2070
- or -
---
---